Being able to get back to playing music for crowds at places like the Dragon's Den and Hi-Ho Lounge has come with a morale boost for Sage Edgerson, or Legatron Prime as she's known behind the DJ controller.
Like for other New Orleans' musicians and artists, the loss of gigs and work in 2020 were tough for Edgerson, so it's felt great being able to get back to performing and hosting events like Prime Time, her Saturday night show at the Dragon's Den, and Where My Girls At, her women-elevating sets with DJ Jess. The vibe has felt a little more fun, too, Edgerson says, as partygoers take care not to take live music for granted.
The pandemic pause gave Edgerson time to think about her craft — she had the opportunity to really listen to music again, and she and her young daughter would have their own dance parties at home.
"When you DJ, you have to play certain songs because. I wanted to be a little more intentional with my sets," Edgerson says, "and really just think about the people and the vibe and trusting my gut again."
Edgerson is taking that intentionality to the BUKU Music + Art Project this weekend when she DJs as Legatron Prime at 4 p.m. Saturday, March 26, on the Riverside stage. It'll be her first time playing BUKU, which takes place Friday and Saturday at the Market Street Power Plant site.
While she doesn't fully plan out her sets — Legatron Prime likes to watch the energy of the crowd and "tell a story" through the songs she chooses — Edgerson has an idea of some of the artists she'd like to feature at BUKU.
"I've got a few [Stone Cold] Jzzle songs, Rob49, $leazy EZ and Kr3wcial, and some Pell I'd like to throw in," she says. "I want to be super culturally now New Orleans and high energy."
---
BUKU will kick the spring music festival season in New Orleans into high gear when it returns this weekend after a long, quiet two years. The pandemic surged into New Orleans within days of BUKU's planned 2020 festival, prompting the festival's producers, Winter Circle Productions and AEG, to first postpone and later cancel.
Now, the two-day festival — which leans into electronica, hip-hop and rock and features street art and sculpture throughout the event — is back in its traditional calendar slot in time to celebrate its 10th anniversary.
Psychedelic rock band Tame Impala headlines Friday night on the Skyline main stage, with acts including $uicideboy$, Porter Robinson, Taking Back Sunday, Liquid Stranger, Tierra Whack and 100 Gecs and more playing across the festival's five stages.
Genre-bending rapper and provocateur Tyler, the Creator headlines Saturday, with British rock band Glass Animals, rappers Baby Keem, Vince Staples and Maxo Kream, Alison Wonderland, Kali Uchis and others also playing.
New Orleans artists can be found throughout the schedule. Friday features Rob49, Ziggmonster, 504IcyGrl, Tatyanna XL and more. And along with Legatron Prime, Saturday will include hip-hop collective glbl wrmng — which features Pell, Kr3wcial, $leazy EZ and others — Antwigadee!, Stone Cold Jzzle and SFam.
BUKU also will host a series of late shows at local venues on Thursday, Friday and Saturday. On Thursday, a kickoff party at the Republic will feature So Tuff So Cute with GG Magree and MIJA. On Friday night, TroyBoi and Tokimonsta will play the Republic while Wakaan, Liquid Stranger and more will perform at the Orpheum Theater.
Saturday will feature four after-fest parties: Vince Staples plays with Amrit, Pell and others at the Toulouse Theatre; Alison Wonderland will play a house set with Shygirl and MZ Worthy at the Republic; Bassik with Svdden Death, Sullivan King and Mersiv perform at the Joy Theater; and Of the Trees, Supertask and more play the Orpheum Theater.
"We're excited to break the ice" of festivals returning, says Reeves Price, Winter Circle Productions co-founder. In the late-2000's, Price and Dante DiPasquale started booking electronic music shows while still students at Tulane University and co-founded Winter Circle Productions.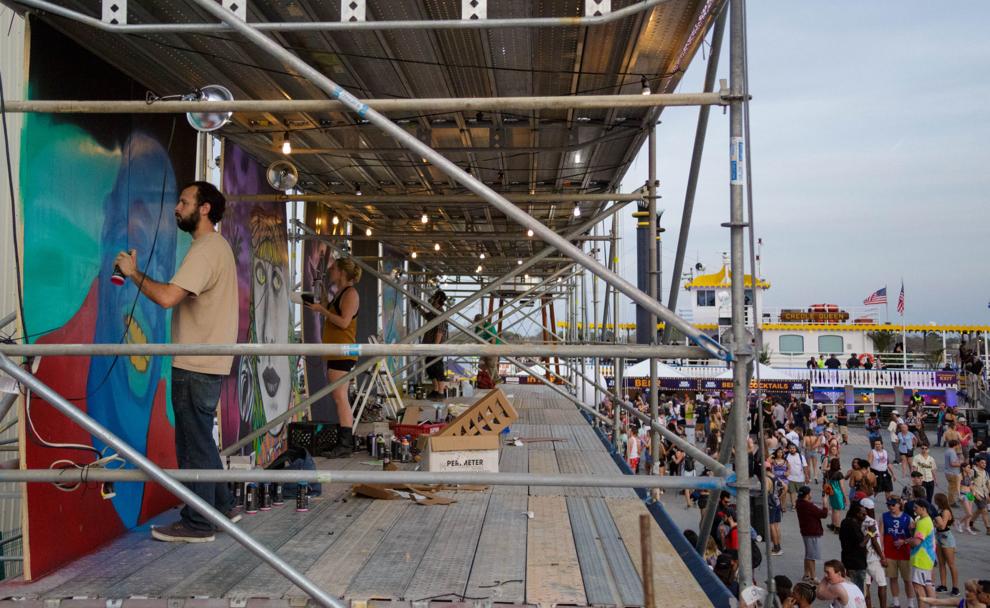 In 2012, they decided to take on staging a festival — and went big: the first BUKU featured Avicii, Skrillex, Wiz Khalifa, Diplo, Porter Robinson and more across two-days at Mardi Gras World.
"A festival is kind of a blank canvas: You can paint it however you like and you're starting from the ground-up," Price says. "I think what we love about festivals is the ability to build an experience from the ground up and create something unique versus working within the four walls of an existing building. That was the creative and passion portion of what drove us to create BUKU."
Winter Circle Productions also saw an opportunity in the New Orleans festival market for an event combining electronic music and hip-hop, Price says. "Back then you didn't see those types of acts headlining the major festivals like you do now," he adds. "We were pretty early in terms of putting electronic music and rap music on the same stages, and that was something we felt just made sense."
Winter Circle Productions in 2014 was acquired by AEG Live — one of the world's largest concert promoters, which has partnered with Jazz Fest since 2004. Being part of the larger company helped Winter Circle and BUKU weather the last two years and be able to retain employees, Price says.
Planning a festival takes months of preparation, and the pandemic only made things more challenging when the situation could change virtually overnight. BUKU had planned Planet B, a two-night festival at Mardi Gras World, for October 22-23, 2021, but the Delta variant swept through New Orleans, and festivals were forced to cancel.
While planning BUKU's spring return, Winter Circle "stayed in touch with the city throughout this whole process and they provided as much help and clarity as they can in a very unclear world," Price says. "And we're part of a larger company that had festivals going on around the country and the world, so we were certainly learning from within the company and other festival producers."
There were challenges to producing the festival coming out of the pandemic shutdowns, Price adds, including labor shortage issues, availability of heavy equipment and trailers and other assets needed to host a festival.
"Same thing on the artist side, [with] buses, trucks and drivers and those kinds of things," he says. "There was a lot of information sharing within the industry and amongst teams in terms of what to expect and what challenges everybody was facing."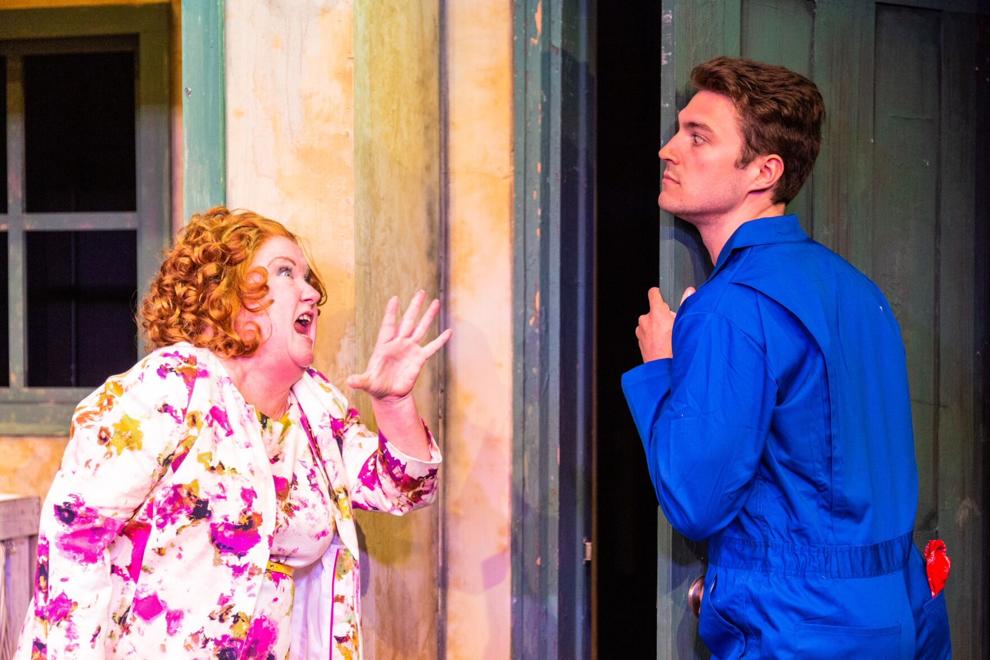 The show, March 24-April 9, opens in conjunction with the Tennessee Williams & New Orleans Literary Festival.
---
After the first BUKU, Price and DiPasquale co-founded the music education program Upbeat Academy with its first director Matthew Zarba. Price says they were looking for a way to serve New Orleans and honor two friends they had recently lost, Jeff Milne and Patrick Edwards.
Upbeat focuses on teaching the techniques, production and tools used in hip-hop, R&B, electronic dance and other popular music genres. And along with helping fund Upbeat through a portion of proceeds, BUKU has given Upbeat students chances to perform.
This year, several Upbeat alumni have been independently booked on the lineup, like Ziggmonster, BluShakurX and Odd the Artist. Members of the glbl wrmng collective also have been associated with Upbeat over the years.
"It's kind of like a graduation of sorts for these artists," says Upbeat Program Director Charles Corpening. "They started out performing at Gasa Gasa at student showcases and at the BUKU showcases, and then they're getting their feet in the fire."
Upbeat currently works with close to 60 students in school programs across New Orleans, Corpening says. And this year, they're piloting a program to place Upbeat students into paid internship roles with Winter Circle Productions and other festival organizers to have an opportunity to learn other parts of the music industry outside.
"There's not a lot of minority, Black, Brown representation in these leadership roles, in the people who fill these events," Corpening says. "They've been really focused on how to provide our students with meaningful opportunities in the industry, out of just artist performance. Being able to shadow event coordinators, the lawyer in the office, to get a full understanding of these events."
---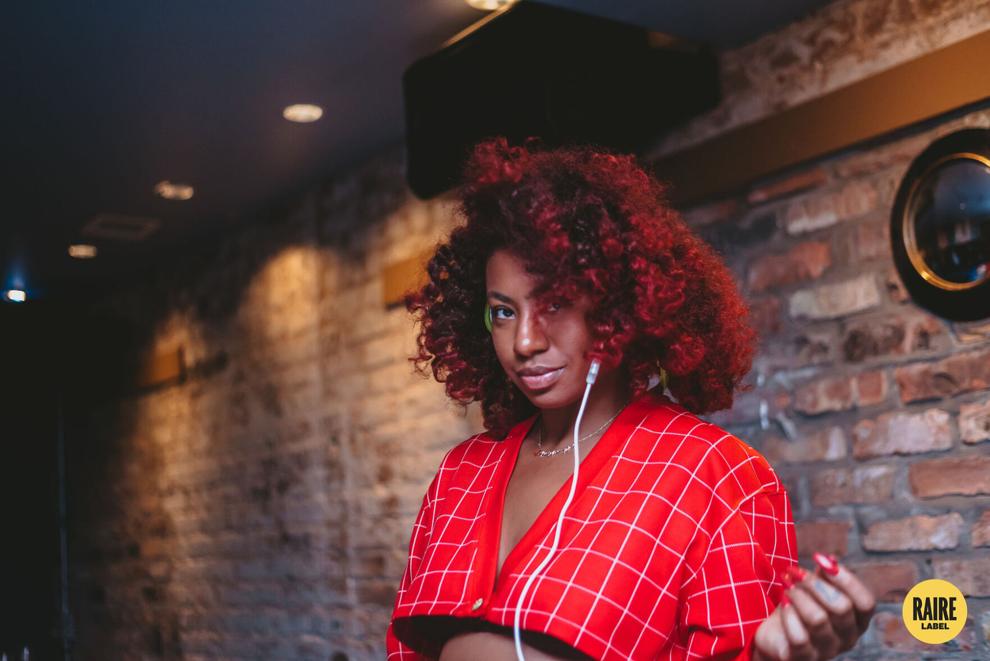 This spring, New Orleanians can find Legatron Prime holding down Primetime, her regular Saturday night set at the Dragon's Den, and during Where My Girls At? with DJ Jess. The party, which recently celebrated its second anniversary, celebrates women in music and works to advocate for women — especially Black women — DJs.
"When I came in, there were very few of us," Edgerson says. "I didn't get the opportunity to bond with the ones who were around right then. But I felt like since I started DJing, people took a natural interest towards me, so I use that to say, 'You see me. Well, look at her.'"
Edgerson grew up in a musical household — in a home right around the corner from where she now lives in the 7th Ward — and just before her sophomore year at Southern University in Baton Rouge, she decided to try DJing. A friend taught her how to chop and screw tracks, and Edgerson began making her own mixes.
From there, her artistry grew, and she began performing live and hosting parties. Her latest Legatron Prime release, "PYNK Tape" is available on Soundcloud.
"The women DJs in New Orleans, they really killing it and we've been killing it for a long time," Edgerson adds. "I use that to spread the love, spread the spotlight, because we can all shine together."
Find more about Legatron Prime at linktr.ee/legatronprime. For more information about BUKU Music + Art Project and to buy single-day ($120-$130) and two-day ($239-$249) general admission tickets, go to thebukuproject.com.
---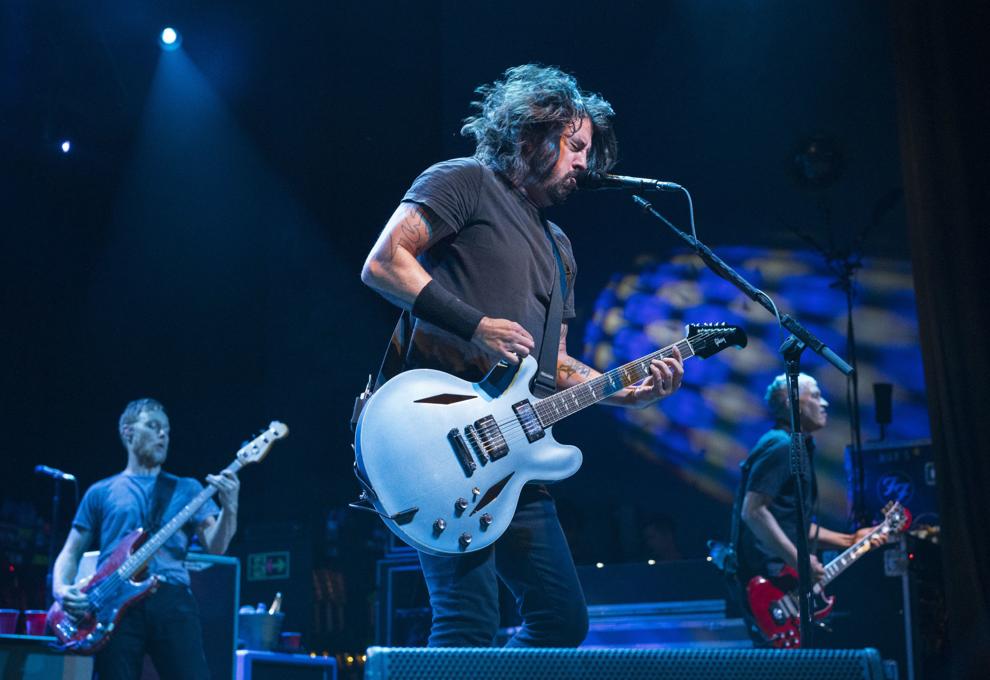 The gates are open for a spring calendar full of festivals and events.