It can be hard to keep up with what movies are coming and going on the best streaming services each month. Don't worry, we've got you covered: June 2023 is your last chance to stream these great movies on Netflix and Hulu. 
It's possible these titles may return or get picked up by another streaming service in the coming months. But when or where is anyone's guess. In the meantime, put your subscription to work and watch (or rewatch) these seven departing movies, including a blockbuster comedy, a cult classic satirical horror flick, and a documentary about musicals that were never meant to have much of an audience.
Here's what to watch before they leave Netflix and Hulu in June 2023.
Best movies leaving Hulu
Dunkirk (2017)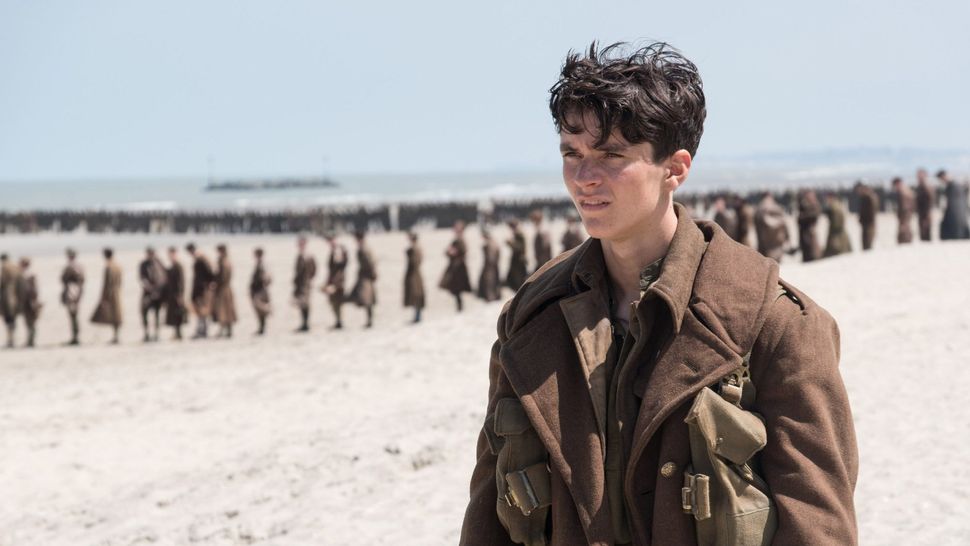 I'm normally not much for war movies, but Christopher Nolan's Oscar-winning World War II period drama had me on the edge of my seat. Dunkirk is a fictional story set amid the very real events of the 1940 evacuation of Allied soldiers from the beaches of northern France. After a surprise attack leaves them surrounded by encroaching Nazi German forces, they're forced to retreat to the beaches of Dunkirk, stranded and with all hope of rescue quickly evaporating. That changes when scores of British civilians leap into action to help rescue the soldiers using any boat available. 
Rather than following a linear story, Dunkirk alternates among three different time periods and groups of characters during the battle and rescue. And despite being a war film, it doesn't linger on the more gruesome elements of the battle. It struck me as more of a cinematic thriller than a typical war film. 
Watch on Hulu before June 11
American Psycho (2000)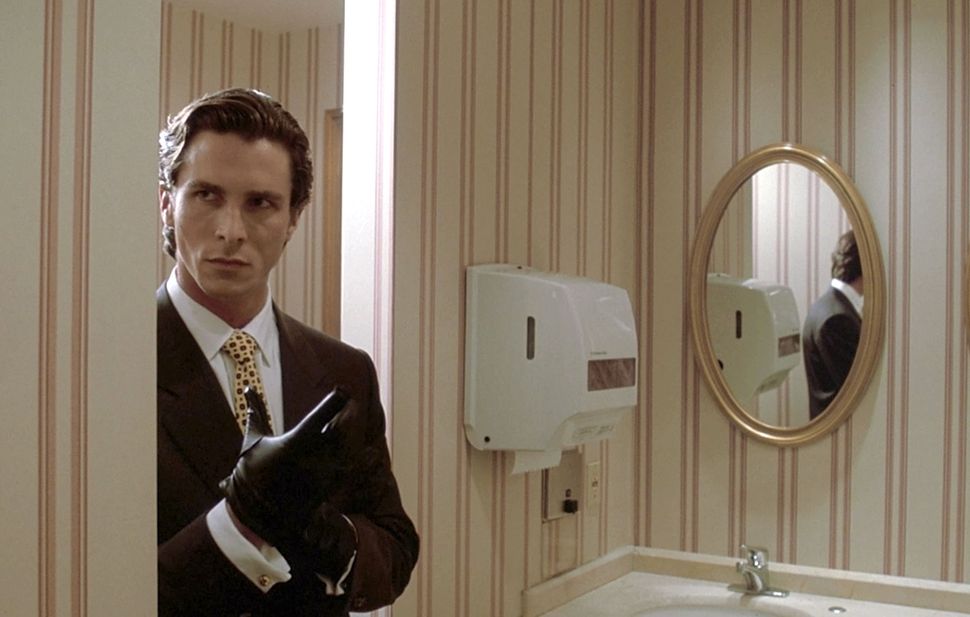 In 1991, Bret Easton Ellis' novel American Psycho shocked readers with its gory accounts of a yuppie's double life as a serial killer. Nine years later, Christian Bale (The Dark Knight, The Machinist) did the same in this cult movie adaptation.
Patrick Bateman is a wealthy New York professional by day and a psychopath with a lust for blood by night. American Psycho's ending is famously ambiguous, leaving a lot up to the viewer to decide about what actually happened and what plays out only within Bateman's mind. Its true meaning remains a subject of debate among many fans to this day. 
Watch on Hulu before June 30
It (2017)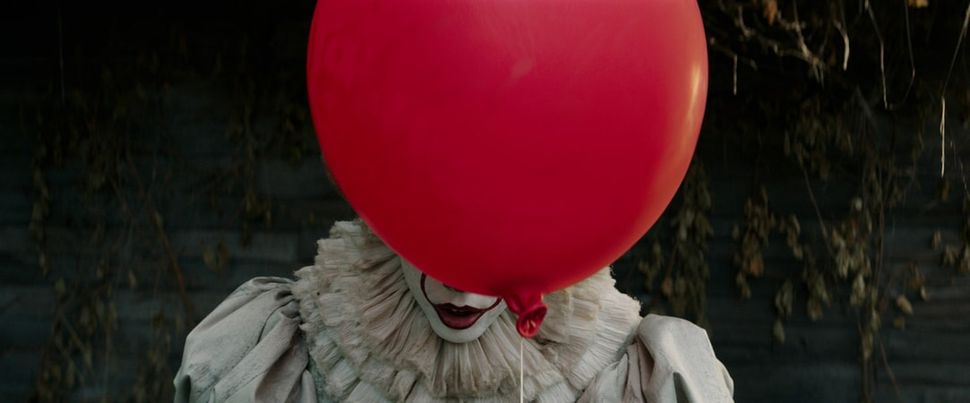 I'll be honest, I had zero interest in this remake of Stephen King's classic horror novel when it was first announced. I was underwhelmed by the first It adaptation, with the exception of Tim Curry's performance as the terrifying supernatural clown Pennywise, which of course was iconic. But my opinion did a 180 after catching Bill Skarsgård's take on the character in a trailer. 
His performance is genuinely unnerving, with uber-creepy voice work and facial mannerisms that nails that off feeling of the uncanny valley. The film also thrives thanks to its excellent cast of child actors, led by Jaeden Martell playing Bill Denbrough with a relatable fragility and Sophia Lillis (Sharp Objects) as Beverly Marsh, who steals the show.
Watch on Hulu before June 30
Bridesmaids (2011)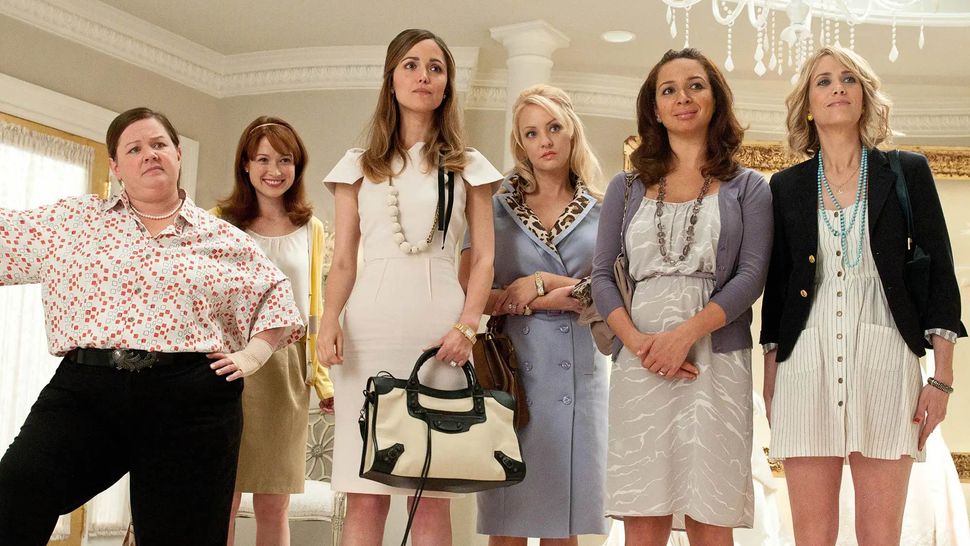 Bridesmaids is a hilarious and smartly written comedy about how messy female friendships can be. Annie (Kristen Wiig) is thrilled at the engagement of her best friend Lillian (Maya Rudolph) and is honored to be the maid of honor. Unfortunately, it couldn't come at a worse time. 
Annie's life is a mess; she's had to close the doors on her failing bakery and was recently dumped by her boyfriend. Maid of honor duties can get expensive, and she's broke. Still, she's determined to do right by Lillian, but she grows resentful of another bridesmaid, the wealthy and seemingly perfect Helen (Rose Byrne). Annie snaps, drama unfolds, and hijinks ensue.
Leaving Hulu on June 30
Best movies leaving Netflix
The Mist (2007)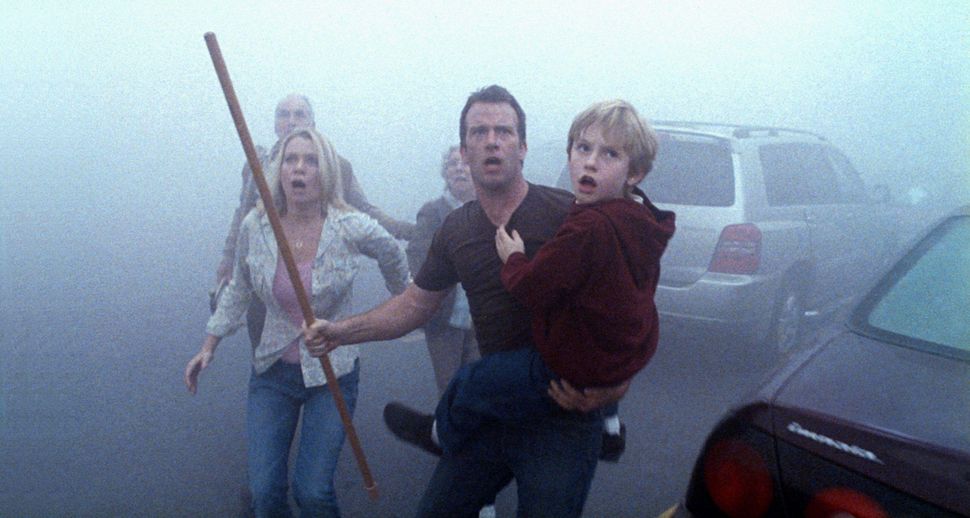 Adapted from Stephen King's 1980 novella of the same name, The Mist follows a group of survivors who shelter in a grocery store after a mysterious fog envelopes their town. It quickly becomes clear that something deadly is lurking outside, but the most dangerous threat of all comes from within as fear and superstition grow into something more sinister.  
This sci-fi horror thriller is directed by Frank Darabont, who is no stranger to successfully bringing King's work to the big screen. Darabont directed both The Green Mile and The Shawshank Redemption. The Mist's ending is up there among the best twists in horror, and is sure to leave you shaken up. I remember watching it when it first came out and just leaving the theater stunned and horrified. 
Watch on Netflix before June 21
Jerry Maguire (1996)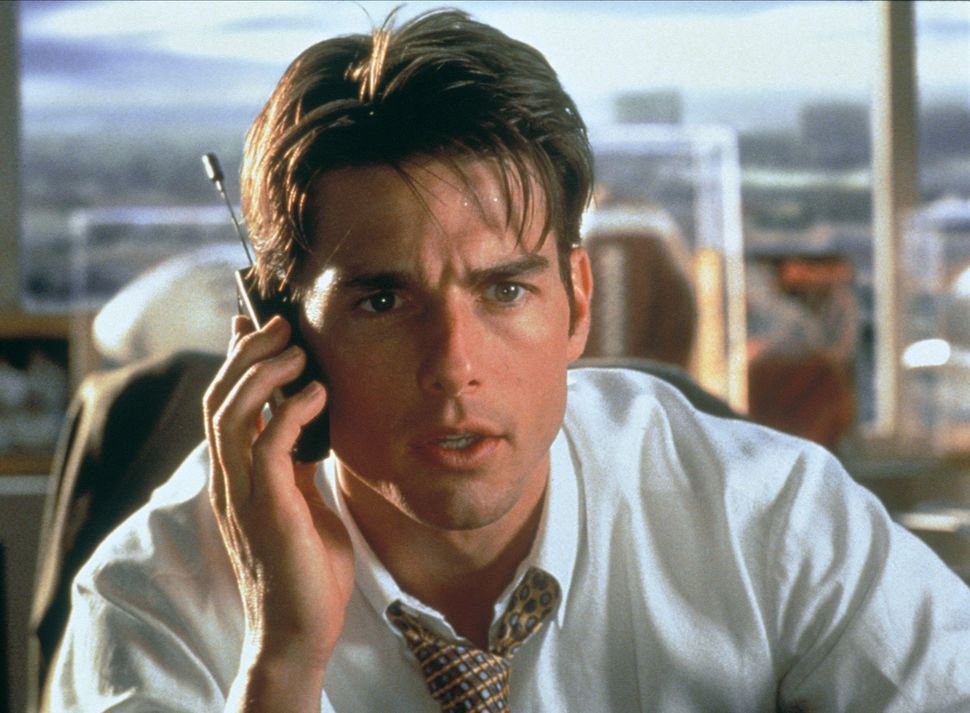 Tom Cruise might be best known for high-octane thrillers like Mission: Impossible and Top Gun, but his performance in the romcom Jerry Maguire remains one of his most quoted roles to date. Written and directed by Cameron Crowe, Cruise plays the titular sports agent as he juggles managing the career of his star client (Cuba Gooding Jr.) and a budding relationship with Renee Zellweger's character. 
The movie kicks off after Maguire has an epiphany that prompts him to write a mission statement about everything that is wrong with their profession and how to fix it. When he presents this to his colleagues, naively expecting them to embrace his new worldview, he's promptly fired and scrambles to start his own firm. What follows is a hybrid of sports drama, romcom antics and an endearing character study all in one.  
Jerry Maguire spawned several popular quotes like "Show me the money!" and "You had me at 'hello'" and is often listed among the best sports movies of all time. 
Watch on Netflix before June 30
Bathtubs Over Broadway (2018)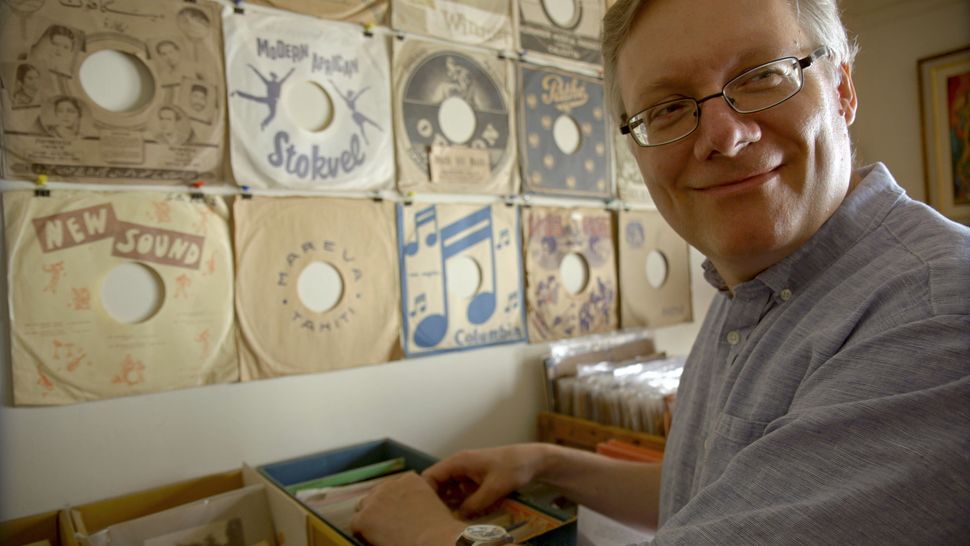 Bathtubs Over Broadway is a documentary that dives into the strange and hilarious world of industrial musicals, aka the corporate-commissioned song-and-dance productions from the golden age of American capitalism. 
It follows comedy writer Steve Young, who first stumbled upon the obscure and unsung genre in the '90s while scouring vinyl records for a Late Show with David Letterman segment. His discovery of a musical sponsored and produced by General Motors leads to a decades-long obsession. 
Diving into its history, Young tracks down the singers and writers who worked on some of these shows, which featured songs like "Diesel Dazzle," "Who Else But Whirlpool" and "22 Slices of Bread." He also interviews the small but dedicated community of collectors working to preserve these limited-edition records for posterity. It's a quirky but undoubtedly reverent tour down one of the forgotten back alleys of Broadway.
Watch on Netflix before June 8
Everything leaving Netflix in June 2023
Leaving June 1
Garth Brooks: The Road I'm On: Season 1
The DUFF
Leaving June 8
Leaving June 13
Marlon: Seasons 1-2
The Mole: Seasons 3-4
Leaving June 14
Cold Case Files: Season 1
Leaving June 15
Leaving June 19
Leaving June 20
Leaving June 21
Leaving June 29
Mandela: Long Walk to Freedom
Leaving June 30
Chappelle's Show: Seasons 1-2
The Garfield Show: Seasons 1-2
How to Lose a Guy in 10 Days
Jerry Maguire
LOL
Puss in Boots
Resident Evil: Afterlife
Resident Evil: Apocalypse
The Stepfather
The Taking of Pelham 123
World War Z
Everything leaving Hulu in June 2023
Leaving June 4
Leaving June 11
Leaving June 13
Leaving June 14
2 Days in New York, 2012
Alan Partridge, 2013
Freakonomics, 2010
I Give It A Year, 2013
Leaving June 18
Leaving June 19
Boom For Real: The Late Teenage Years of Jean-Michel Basquiat, 2017
Leaving June 23
Leaving June 25
Leaving June 28
Death on the Nile, 2022
Monsters and Men, 2018
Leaving June 30
The ABCs of Death, 2012
The ABCs of Death 2, 2014
Adam, 2009
American Psycho, 2000
Anonymous, 2011
Armored, 2009
Baby Mama, 2008
Bad Milo!, 2013
Because of Winn-Dixie, 2005
Bend It Like Beckham, 2003
Beverly Hills Ninja, 1997
Boys on the Side, 1995
Bridesmaids, 2011
The Brothers, 2001
CHiPS, 2017
Clash of the Titans, 2010
Copycat, 1995
Courage Under Fire, 1996
Date Night, 2010
The Diary of a Teenage Girl, 2015
Dredd, 2012
The Fan, 1996
Father of the Bride, 1991
Father of the Bride Part II, 1995
The Forgotten, 2004
Glee the 3D Concert Movie, 2011
Glory, 1989
Hacksaw Ridge, 2016
Haywire, 2012
High Fidelity, 2000
Hitman, 2007
Honeymoon, 2014
Horrible Bosses, 2011
I Saw the Devil, 2010
It, 2017
Jack and Diane, 2012
Joe Somebody, 2001
John Tucker Must Die, 2006
The Lady in the Van, 2016
The League of Extraordinary Gentlemen, 2003
Lincoln, 2012
Made in America, 1993
Marrowbone, 2017
Mission to Mars, 2000
Moulin Rouge!, 2001
Mr. Popper's Penguins, 2011
The Negotiator, 1998
Prom Night, 2008
Prometheus, 2011
The Proposal, 2009
Que Pena Tu Vida, 2016
Rampage, 2018
Revenge of the Nerds, 1984
Revenge of the Nerds II: Nerds in Paradise, 1987
Righteous Kill, 2008
Rise of the Planet of the Apes, 2011
Runaway Jury, 2003
Satanic, 2016
The Secret Life of Bees, 2008
Selena, 1997
Sixteen Candles, 1984
Splinter, 2008
Te Presento A Laura, 2010
Think Like a Man, 2012
Tyrel, 2018
V/H/S, 2012
V/H/S 2, 2013
V/H/S: Viral, 2014
Vanishing on 7th Street, 2010
We Own the Night, 2007
The Wife, 2018
What to Expect When You're Expecting, 2012
XX, 2017
More from Tom's Guide